The solution
PROJECT LEAD
Dr Kate Smith,
Flood Innovation Centre, University of Hull
PROJECT TEAM
Dr Rob Thomas,
Energy and Environment Institute, University of Hull
ON-CAMPUS TRIALS OF EMERGENCY MESSAGES
Dr Rob Thomas from the Energy and Environment Institute and Dr Kate Smith from Flood Innovation Centre worked with colleagues from the Environment Agency, the Cabinet Office, Fujitsi and EE to run a field-test of new mobile messaging technology, which uses cell broadcast to send emergency alerts to mobile handsets.
The University of Hull's campus provided an excellent location to test the public's response to cell broadcast messaging: with mobile phone masts on campus the technical team identified several locations where live test messages could be sent.  Working closely with the team from the Environment Agency, we recruited volunteers from the University community to take part in the cell broadcast trial.  In the end, technical challenges meant that we were unable to use the live network to send test messages to participants' phones, so we used a range of different handsets provided by Fujitsu which displayed a realistic screen capture of a message being received.
We ran three workshops over the course of one day, facilitating focus group conversations and structured discussion with 90 participants in total.  We asked participants what kind of emergencies they'd expect to receive a message for and what content they'd like to see in them.  We ran the demonstration using the pre-recorded messages on Fujitsu's handsets and asked participants to record their responses and reactions.  Finally we carried out a hands-on activity to find out more about when participants would expect to receive a flood warning using cell broadcast.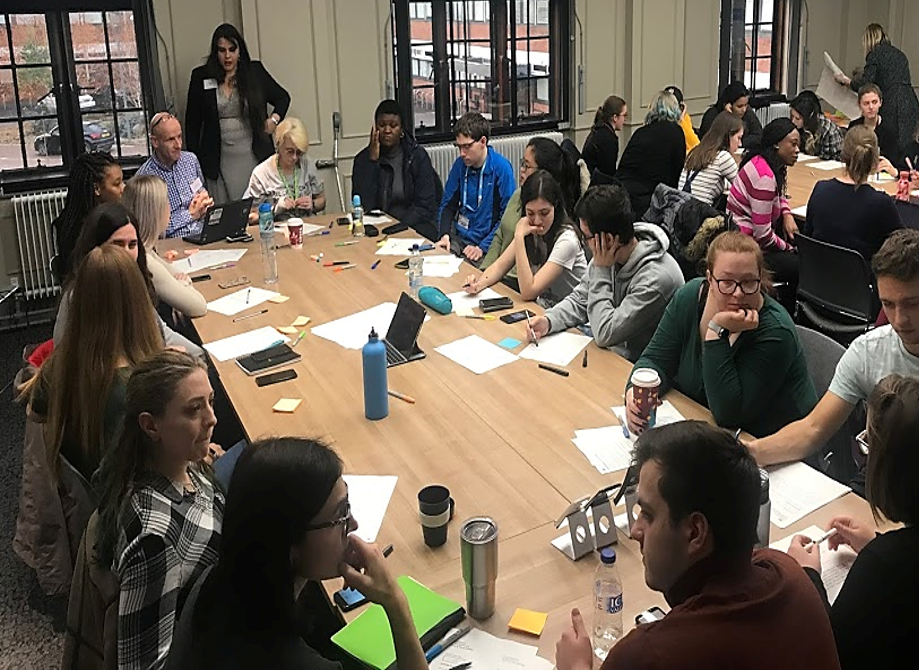 "The messages were definitely attention grabbing – especially the audio. It is kind of annoying enough for it to not just be ignored. I think the messages with the red warning triangle were better, making the message more pressing"
Research Participant