The solution
PROJECT LEAD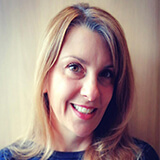 Hiatt Jackson,
Technology Research Manager
PROJECT TEAM
Lead Researcher: Stuart McLelland, Deputy Director, Energy & Environment Institute
BUILDING BEST PRACTICE INTO PROJECT DELIVERY THROUGH ACADEMIC & INDUSTRY NETWORKS
The Blue-Green Lab at the University of Hull presented an excellent opportunity to work with Roche on the delivery of real, working raingarden installations.  The Blue-Green Lab is a campus-wide living laboratory that helps us understand the hydrology on campus and the impacts that blue-green infrastructure, such as SuDS, have on the attenuation and retention of water over time.
The Flood Innovation Centre secured the support of GreenBlue Urban, experts in pre-fabricated SuDS structures, and received a donation of two of their Hydroplanters to support the intervention by guiding the installation process.  Additionally, as these were to be monitored with a suite of sensors, Dr Stuart McLelland worked closely with the Roche Team to ensure that they had the necessary understanding of the sensing equipment to ensure that it would be installed to give accurate measurements. Time-lapse photography equipment was installed to help analyse the installation process and to aid Roche Civils as a teaching and training resource for future work of this type.
As the data continues to come in over time, the University will share and discuss these results with Roche and help them to understand how to use it to demonstrate the impact of their work.  We will also use this work as an exemplar for discussion with the wider community on how collaborations of this type have led to innovation in the field of sustainable drainage in a local context, providing positive exposure for both the Blue-Green Lab and Roche Civils.
 "Working with Hiatt and Stuart on this raingarden installation has provided our team with an opportunity to learn more about this type of infrastructure and how it can have more impact on surface water flooding as a direct result of how we carry out the works. Working with the Flood Innovation Centre has already helped us to secure new work and allowed us to include sustainable drainage installation and installation of hydraulic monitoring systems as services that we can confidently offer to the local area."
Dan Roche, Director
M.B Roche Civil Engineering Ltd