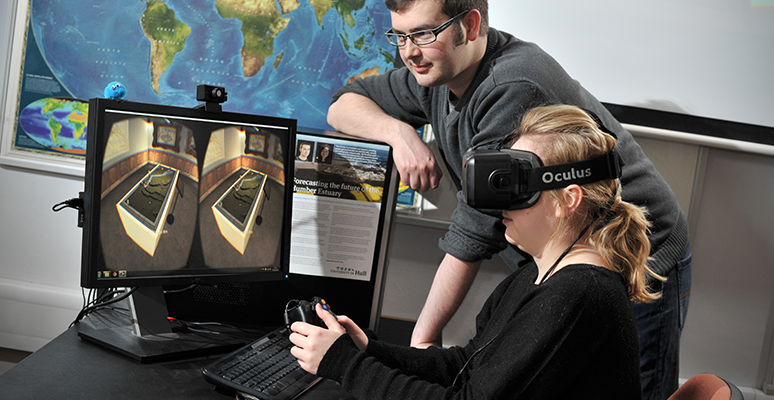 An introduction from Hiatt Jackson, Technology Research Manager
The recent catastrophic flooding of November 2019 and the wettest February on record in 2020, coupled with the hydrological events of the past 20 years, have left no doubt that urban expansion and climate change have exposed us to disastrous impacts from increasing weather-related flooding.
The Met Office confirms this, stating that "Since 1998, the UK has seen seven of the ten wettest years on record" and predicting significant increases in the intensity of rainfall events, which is highly likely to contribute to incidences of surface-water flooding.
These increases have impacted people all over the UK in one form or another and will continue to affect us all. According to the Environment Agency, more than 5.2 million properties in England are at risk of flooding, with damages estimated at around £1.5 billion per year to residential and non-residential properties. This has knock-on impacts, including disruption to services such as schools and transport that affect even those whose properties are safe from flooding. The impact of the future flood events therefore depends upon how we adapt to these conditions and will require us to take an innovative approach to dealing with this problem.
What the Flood Resilience market needs
At the Flood Innovation Centre we're not convinced by traditional temporary flood barriers, such as ever-growing walls and sandbags – which are bulky to store, can be unwieldy and heavy to deploy and are intrinsically limited by quantity. With the imminent rising flood waters, we need to expand the search for truly innovative solutions that will allow us to live with the water that is coming and minimise the impact that it has on our lives and property, while encouraging uptake of property-level flood-resilience measures.
For us this doesn't simply mean clever new ways to block water from entering a building or area that we want to protect. Rather, we know that future solutions need to be broad and take advantage of the latest technological developments in order to move the flood-resilience market forward.
Among other things, innovative solutions need to happen upstream of our populated areas. They need to warn us of impending flood, protect our buildings and infrastructure, slow the flow of water through our catchments, and they need to give us information that we can use practically to protect lives, property and money. In a nutshell, they need to make us more resilient to the increases in the occurrence of floods and allow us to recover more quickly after a flood.
What do we plan to do about it?
The Flood Innovation Centre was formed to tackle these very issues and to help businesses from all sectors to bring their flood-resilience solutions to market quicker. Our aim is to grow this market with innovative solutions while building a lasting collaboration ecosystem through the development of relationships between organisations which are innovating and university specialists.
We will use our access to the cutting-edge technology and world-class facilities at the University of Hull and our own laboratory facilities to help businesses to ready their products and services for market.
Through collaboration we can actively help to shape the future of flood innovation and ensure that the Humber region continues to grow and develop products, processes and services that will revolutionise how we deal with the rising waters.
Hiatt Jackson, Technology Research Manager, The Flood Innovation Centre
---