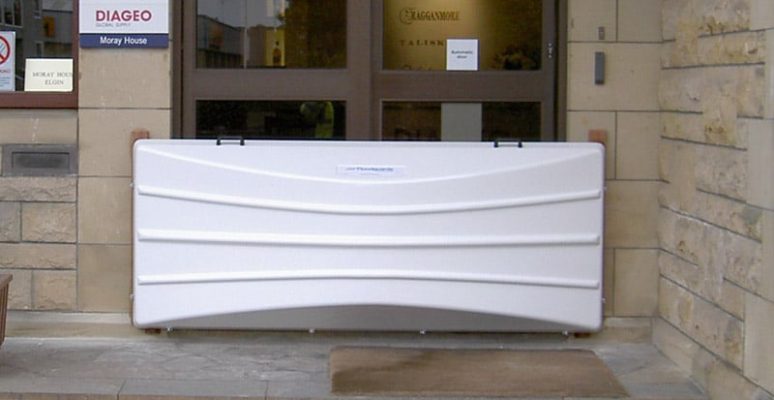 Martin Dolan of Aquobex gives an insight into their new FloodRecover™ brand and portfolio, which seeks to provide cost effective and insurable flood resilient repairs to properties, of all types.
Book onto the Flood Innovation Centre's new workshop programme – An Introduction to Property Flood Resilience (PFR) and hear from Martin Dolan and other PFR experts
It feels like the flood resilient market is buzzing with new enthusiasm at present based on the PFR Code of Practice and newly announced PFR Industry Training through CIWEM, FloodRe's #BuildBackBetter theme and also their promotion of Flood Performance Certificates (FPC).
Coupled with increased grant money and public spending by the Environment Agency on Property Flood Resilience, we felt the time is right to launch Aquobex's new FloodRecover™ initiative.
2021 marks our 11th year in the flood mitigation business. We specialise in combining Property Flood Resistance – "water exclusion" and Flood Resilient Repair – a "water entry" strategy that allows properties to recover quickly from flooding events to allow homeowners to stay in their homes and businesses to re-open within days.
The launch of our new FloodRecover™ brand is in response to growing consumer and industry demand for flood resilient repair services. At its core is the network of state-of-the-art manufacturers, designers and installers that Aquobex have worked with on various contracts.
It is not always possible to keep water out, even with a flood resilience strategy, so recoverable interiors are a good back-up solution and where flood depths are expected to be above 600mm then keeping it out is not an option for many modern construction properties.
Within the brand we have Gold, Silver and Bronze tiers to cater for a range of budgets, technical inputs, risk and time-to-occupancy.
Replaceable (Bronze) solutions might include installing plasterboard horizontally, raising electrics and using rising butt hinges on internal doors. These will limit future strip out and make drying and returning to home faster, but people and businesses will still face major disruption.
Repairable (Silver) solutions offer a mid-range solution with some repairs and redecoration required prior to moving back home or opening your business but the time out of your property is drastically reduced.
Recoverable (Gold) solutions will require minimal repairs and you will be back in business or home in a few weeks at most and with a lot of solutions, you may not be disrupted at all.
This is just an overview of what is available now and a sample of the flood resilience solutions that can be deployed in homes, workshops, schools, hospitals and factories.
Beta sites in Cumbria and with Northampton County Council highlighted and resolved a lot of the design and installation issues to the extent that we are now launching the FloodRecover™ brand in association with our launch partners – Sealwise, Oliver Green Kitchens (Puustelli Miinus main distributors), Timberwise, Dragonboard and Delta Membranes, with more to follow soon.
There is a growing realisation amongst various stakeholders that flood resilient repairs are fundamental to reducing property flood risk, and mitigating the negative effects of flood events. We're working to expand product range and collaborations under the FloodRecover™ initiative in order to make flood resilient repair a mainstream solution for loss adjustors and insurers.
We're delighted to be welcoming Martin back to the Flood Innovation Centre to deliver part of our Introduction to Property Flood Resilience Workshop Programme, which starts 7 December. He'll be demonstrating some of Aquobex's technologies and PFR solutions during the session themed around 'New Technologies' on 4 January 2022. Click here for more information on the workshop programme.
---